"Sepia eggs":a summer special sale!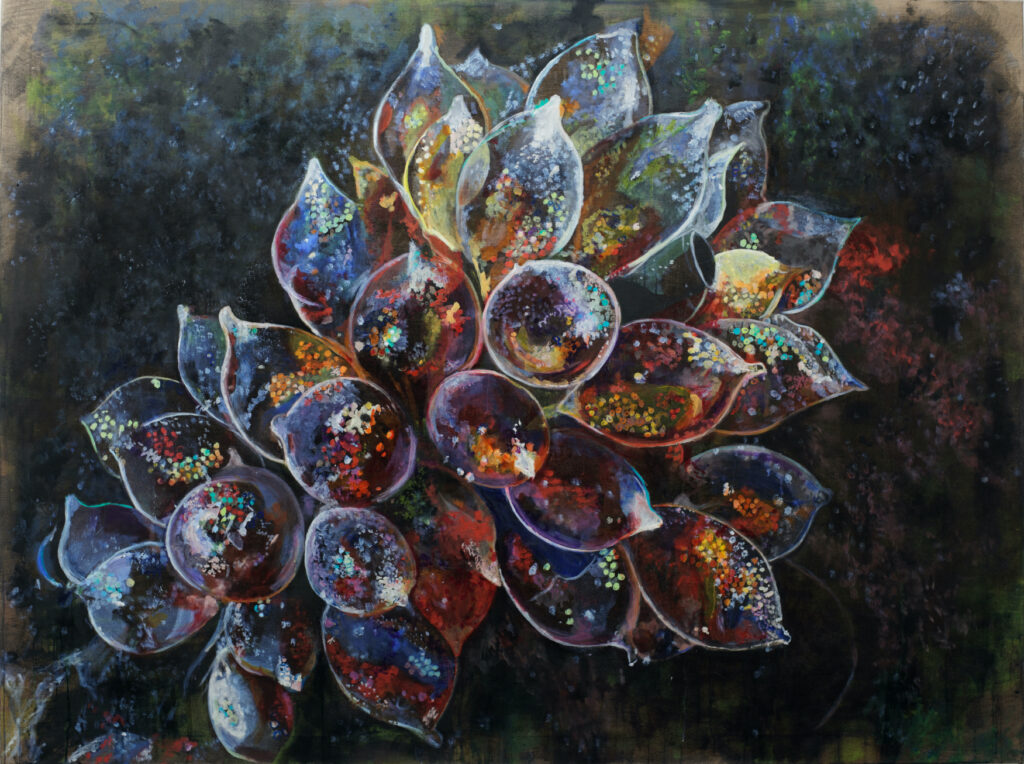 It's a challenge for a painter to determine when an artwork is finished. Recently, during a fotografic session of my work, I realised that "Sepia eggs", a large painting that I considered finished for a long time, looked to me more like a skitch in progress than like a duly polychrome completed painting. At some point in the past, I took distance from color in order to give more attention to form, to materials, to black and white, in short to come back to the essential. That's how sepia powder started to play an important role in my work. Lately I started to work on this painting again, and added it more light, color, transparency and deapth.
"Sepia eggs" is now fully completed, and I 'm glad to present it as the first artwork on my freshly created website.
For the occasion, I propose you a special discount of 10% on the original price!
This special offer is valuable till fall 2021!